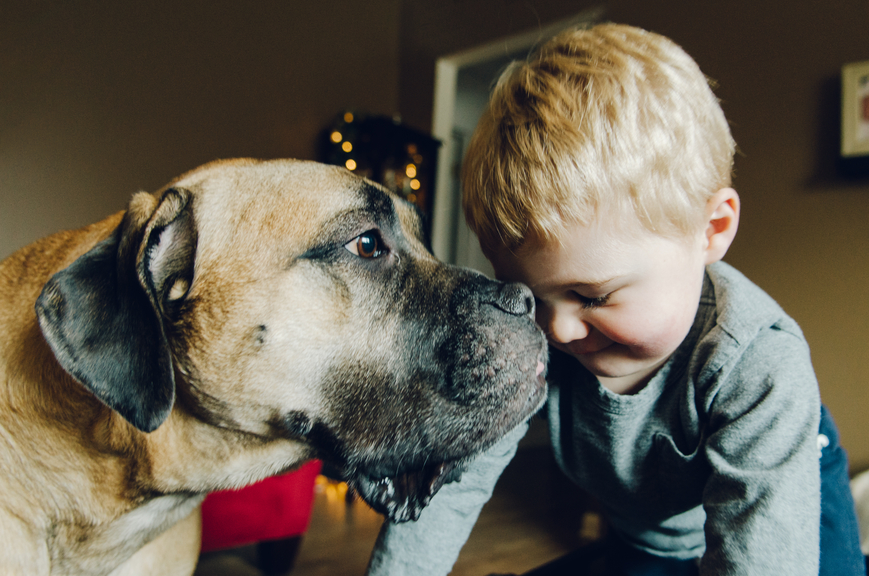 08 Oct

Kids and Pet Safety

Your pets are important members of your family, and are capable of bringing endless amounts of love and joy. However, even the best behaved pets can sometimes have difficulties forming relationships with kids, and even the best behaved kids can sometimes struggle to understand the right way to interact with pets.

Most children will agree that having a beloved pet is a wonderful part of growing up, but it doesn't always mean that this relationship goes as smoothly as everyone wants. While pets are lovable, they are still animals, meaning it is important to keep a few things in mind when it comes to making sure your kids are safe around your pets.
Here are some of the best kid and pet safety tips to help you keep peace and happiness in your household.
Teach your kids to always ask the owner before they pet a dog. It is hard for kids to understand that not all dogs are friendly, gentle and lovable. You should start early in teaching your child to ask permission to pet any animal. As a parent, you should always discuss petting animals with the owner so you can make sure your child doesn't accidentally irritate the dog.
Give your pet their own space. Your pets should have their own space in the home, such as a crate or bed, where kids are not allowed. This will give you pet a place to go if they feel overwhelmed with kids around. Even pets that love kids can get overwhelmed with a rambunctious toddler.
Do not leave your kids alone with your own pets. Even friendly pets can sometimes snap on a child when they are irritated, or accidentally sit on or hurt your child without realizing it. It is best to always supervise all pet and child interactions. Most parents who deal with animal bites or scratches have them from their own pet when their back was turned.
Don't let kids play with dog toys. Dogs can be very protective of things they consider to be "theirs" especially bones, toys and treats. Kids should learn to respect their pets and other pet boundaries and not bother any dog playing with a toy.
Always give treats with a flat palm. It is easy for any dog to get excited when they take a treat, and this keeping the palm flat and fingers together can prevent dogs from confusing a sausage treat and a toddler finger.
Make baths a priority. Dogs can carry a lot of dander and outside irritants that can be bothersome to some children—stay on top of your dog's grooming routine to help your children feeling their best.

Taking extra precautions when it comes to kid and pet interactions is the best way to make sure that everyone in the family stays safe and well-protected. If you have any questions about your kids and your pets, or are worried that your child may have allergies to your animals, you can always contact us for more information. Just give Continuum Pediatrics a call at 817-617-8600 to schedule an appointment.