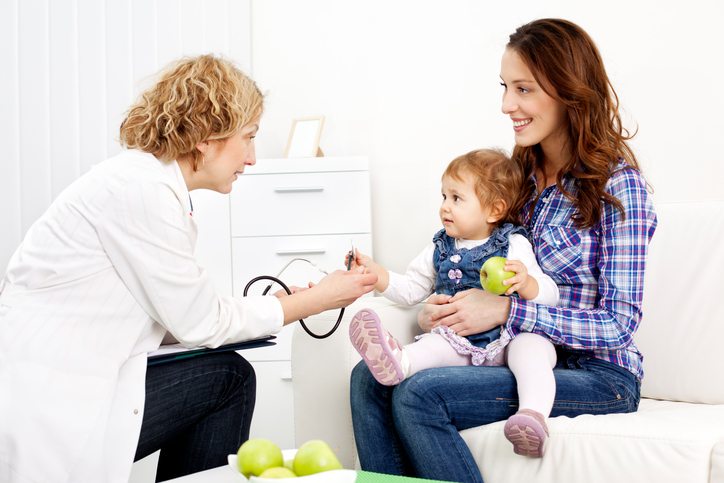 18 Oct

Tips to Calm Your Toddlers Fear of the Doctor

If you have a toddler, then you know that sometimes these little ones can develop serious, and at times, irrational fears of new and unexpected things. It can be hard to reason with a toddler, especially when they are scared. This can be even more challenging when your child has a fear of the doctor.

The doctor can be a scary place for a toddler. Most little ones can't comprehend how important it is for them to go to the doctor regularly, and they don't understand how important it is for them to get their shots in order to stay healthy.

As a parent you will still need to take your kid to the doctor, so there isn't much you can do to avoid this fear all together—but there are things that you can do to help lessen this fear and help your toddler overcome these challenges.

Prepare your child for their visit. Do your best to educate your child, read age-appropriate books to them about going to the doctor or even "play doctor" with your child before-hand. Most toddlers are simply afraid of the unknown, so do your best to not make going to the doctor such a big deal.

Don't make promises you can't keep. Most 2-3 year old kids are afraid of the doctor because they are worried they are going to get a shot. Don't promise your child they won't be getting a shot, if they will need them—just to get them in the door. This can make them even more scared of the doctor and not trust you when you attempt to calm them down.

Offer distractions. If there is ever a time to give up your quest to limit screen time or to use favorite toys or activities as a distraction—it is during a shot. Let children enjoy helpful distractions during the shot as it won't make the doctor seem so bad.

Try to stay calm. Get to your appointment in plenty of time so you don't feel rushed or anxious, do your best to stay calm and make the waiting room time fun and relaxing. If you are anxious during your child's doctor's appointment, they will only pick up on your feelings and act the same way.

You shouldn't postpone your child's doctor's visit because of fear or anxiety regarding the doctor, and you shouldn't be so distracted by your child's feat that you can't pay attention during their visit. This is why staying on top of your child's fear is so important.

If you are looking for more information or guidance on your toddler's fear of the doctor and ways you can help your toddler feel more comfortable when they come to see their pediatrician—we are here to help! We work hard to make sure our little patients and their parents are as comfortable as possible when they come to our office. Make sure to give us a call at 817-617-8600 to find our more.