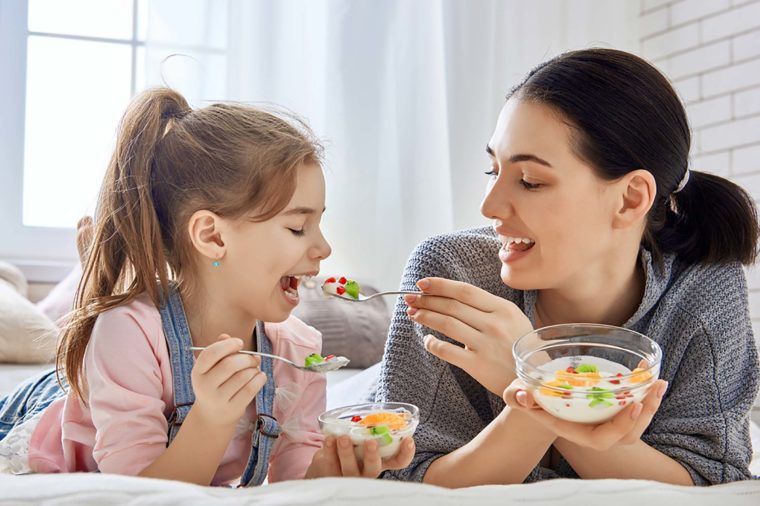 21 Nov

Top 10 Healthy Habits to Teach Your Kids

Being a parent is one of the most difficult jobs out there. In addition to being responsible for looking after your children—you are also responsible for teaching them a great deal. This includes how to make healthy choices so they can develop healthy habits for life.

While there is no end to the different healthy habits that you can start teaching your children—take a look at our top 10 picks for the best healthy habits to teach your children.
Make Your Plate More Colorful- An easy way to teach your kids to get in the habit of healthier eating, is to encourage your kids to make their plates as colorful as possible. It can be hard to convince little one that fruits and veggies are the best course of action, so encouraging a "rainbow plate" is an easy first step in a healthy eating direction.
Keep Reading- While many kids will need to read for school, encourage your children to find reading materials that they enjoy for fun. Reading for enjoyment every night can be a great life-long habit for any child to develop.
Always Eat Breakfast- Eating breakfast can help keep kids strong, kickstart their brain and give them energy to focus at school. If you teach kids they are never too busy for breakfast now, it is a great habit they can keep in the future.
Spending Time With Friends- It is important for young children to play with their peers and to spend time with kids so they can learn communication skills, problem solving and social skills as well. Kids need to be with other little ones their own age and should continue this habit as they grow up. It can help them succeed in school for many years.
Read the Labels- Now a days, it is so easy for kids for anyone to be confused by the design of packaged foods. So many companies are attempting to make their products look more "green" or "healthy" even when they aren't. Teach your kids to actually read what is in the food they are eating instead of just looking for boxes that "seem" healthy.
Stay Active- Even if your kid doesn't love group sports, it doesn't mean that they can't stay active. Archery, swimming or even going on nature walks are all great ways for kids to stay active—which is a habit they will hopefully keep well into adulthood.
Get Outdoors- It is very easy for kids growing up today to want to be stuck in front of a television or computer screen. Encourage kids to get outdoors, it can help battle obesity, support better play and even improve their performance at school.
Water Over Sugar- Getting in the habit of drinking water every day instead of sugary drinks and sodas is a great habit to start young. When kids don't grow up reaching for sugary drinks they are going to be much less likely to crave them later on in life.
Sitting Down for Family Dinner- So many adults are so busy today that very few of us take the time to sit down and really enjoy a family dinner, all sitting around the table. If kids don't make time to sit down and eat a nice meal with those they love now, it an be a hard habit to form as they get busier. Take this time to encourage family meals where everyone eats together and forms better family bonds.
Always Staying Positive- It can be very difficult for kids to learn that they need to accept things the way they are. Teaching kids early on to have a positive attitude and to keep that positive attitude will only help them as they grow up and learn to handle the challenges life throws at them.
If you have questions on what other healthy habits you can start teaching your children, make an appointment with us here at Continuum Pediatrics today. You can call us directly at 817-617-8650 to schedule your appointment.