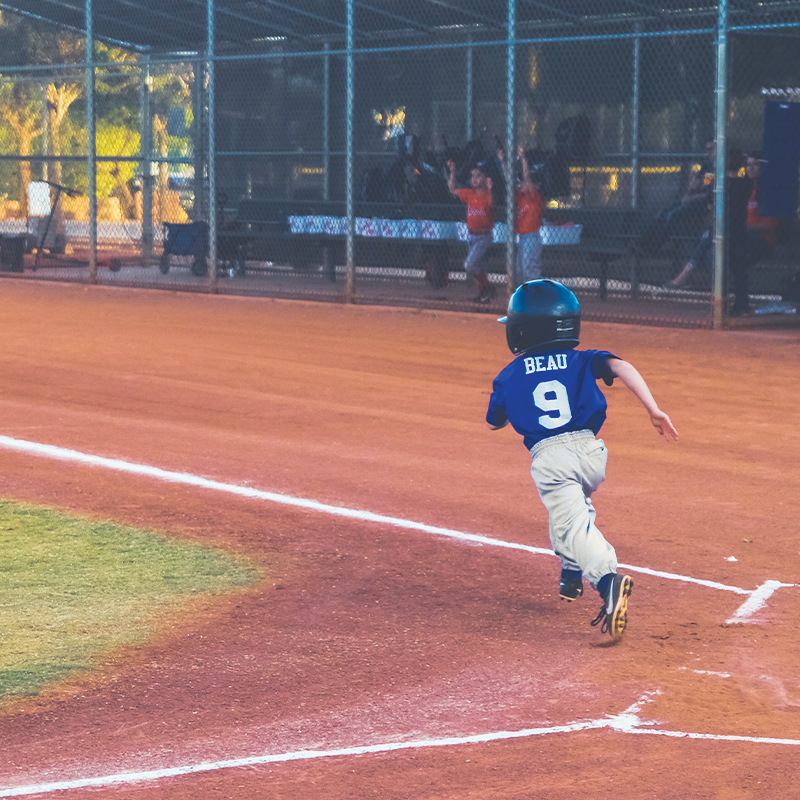 12 Jun

Sports Safety Tips for New Athletes

As a parent of a young athlete, one of your biggest concerns will be your young player's safety. While sports are a substantial physical and social activity for young people, there are still specific steps that parents should take to make sure that their young athletes are ready to participate in sports safely.

These are all simple things that can help keep your child safe, healthy, and injury-free.
Get a Physical
Most sports leagues require this, but if they don't, you should get a pre-participation physical exam anyway. This will help make sure that your young athletes are physically healthy enough to participate in the sport they are interested in.
Start Helping Your Child Get Enough Exercise
If your child is interested in trying sports for the first time, then you want to make sure that they are physically ready to handle the physical stress of sports. Ensure your child stays active and in-shape before the season starts, so they don't over-exert themselves.
Stay Connected With Your Coach
As parents, you should make sure you stay connected with your child's coach so that they know whom to contact in case of an emergency. As you get to know your child's coach, make sure that you ask if they are certified in First Aid and CPR in case an emergency happens.
Outfit Your Child in the Right Gear
Protective equipment is essential for many sports, and you need to make sure that your child has all of the recommended protective gear and that it is in good condition and fits properly.
Always Make Sure Your Child Warms Up and Stretches
Stretching before games is essential for young athletes of all ages, and it's a great way to make sure their bodies are ready to handle both practice and games. Stretching and warming up will help prevent muscle tears or sprains because they release up that muscle tension and get athletes prepared for more intense physical exertion.
Staying Hydrated
Young people need to stay hydrated, especially when planning on playing sports. Kids should be drinking water 30 minutes before their game or practice, and then every 15 to 20 minutes while playing.
If you have more questions about sports safety tips for your young athletes or other things you can do to ensure the safety and well-being of your child—contact the experts at Continuum Pediatrics today. You can reach us at 817-617-8600 to schedule your appointment.