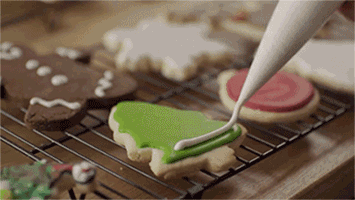 11 Dec

How to Tame Your Child's Sweet Tooth During the Holidays

The holiday season can be such a fun time for children of all ages.  There is time with family, gifts, fun gatherings and of course plenty of food and sweets to go around.  If your child has a sweet tooth, the holidays can seem like the absolute best time of the year.  However, as every parent knows, when it comes to sweets, there can be too much of a good thing.

The good news is, there are ways that parents can help tame their child's sweet tooth during this time of year, even when there are temptations around every corner.  Here are a few tips that parents can try in order to maintain a healthy balance during this time of year.
Be On the Lookout For Hidden Sugar- The more sugar your child has, the more they are going to crave more sugar. So, one of the things you can do is to be on the lookout for foods with hidden sugars in them.  This not only helps with cravings, but it helps create balance when your child does get Christmas cookies at school or Gingerbread men at their friend's house. You can't avoid sweets altogether during the holidays, but you can get a hold of their overall sugar intake.
Don't Reward With Sweets-Many parents decide to reward their kids with sugar or candy. They try to coax or convince kids to behave or to eat healthy foods by offering to reward their kids with desserts or candy.  Try to stop saying "if you eat broccoli you can have dessert" or "if you are quiet in the car you can get candy." It can cause your child to develop an unhealthy relationship with sweets especially during a time of year when sweets are everywhere.
Make Fun Healthy Holiday Treats-Consider making your own healthy, but festive treats for the holidays and have those around instead of fudge, candies and Christmas cookies. Fruit pops that look like the Grinch, cheese and pretzels shaped like reindeer and red and green veggie creations can all look fun and holiday-like without including sugar.
Keep Portion Size in Mind- An occasional sweet treat can be part of a healthy diet, and a small dessert can help keep your child's sweet tooth satisfied, without overdoing it. When it comes to enjoying sweets, make sure you keep portion size in mind. A couple of chocolate chips can satisfy a sweet tooth just as well as a full-sized candy bar. Most kids aren't eating sweets because their hungry—it's because they're craving something.
Find a Balance-Completely banning all sweets is only going to make things worse and only going to make your child's craving for sugar stronger. Show your children that an occasional sweet treat can be OK as part of a balanced diet, by doing it yourself. You can lead by example to really drive the message home.
If you have any questions about curbing your child's sweet tooth, or if you have any dietary questions at all, give Continuum Pediatrics a call at 817-617-8600 to schedule an appointment today.