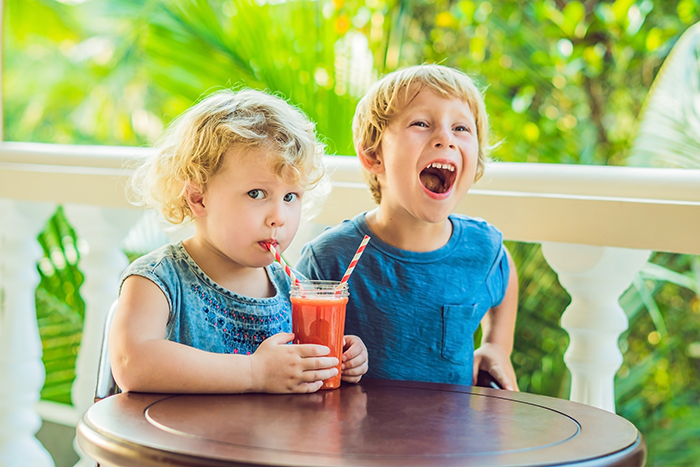 27 Feb

Healthy Breakfast Foods for Picky Eater

Every parent of a picky eater knows just how stressful it can be to try to feed a demanding little one that simply doesn't want to eat what you put in front of them. This is particularly frustrating when you are trying to get your kids to eat breakfast.

Most kids have heard the old adage that breakfast is the most important meal of the day, and most parents know that if kids miss out on breakfast, they likely aren't going to have the fuel they need to get through the day. Kids who do eat breakfast, however, have better calcium, iron, fiber and vitamin C intake. They also tend to have lower fat, cholesterol and sodium intake. They also tend to have more energy, eat more balanced meals throughout the day and are able to be more active.

So, how do you get your picky eater to eat a healthy breakfast (not sugary cereal) that will help them stay healthy and active throughout the day? Here are a few tips to keep in mind.
Vary your options. Try to make breakfast different every morning. Serving the same cereal or the same toast every day will only cause picky eaters to get bored with the monotony of their meals.
Include several foods with breakfast. While cereal and oatmeal are easy options, if you want picky eaters to make sure that they are getting plenty of nutrition (and hitting all of the food groups) then you should create a breakfast that has a little bit of everything in it. This can include whole grain toast with almond butter, fruit, a smoothie, a low-fat cheese stick. This is a great way to make sure that your child's meal is balanced and that they have a few different things to pick from.
Be creative. Making breakfast fun is a great way to get picky eaters excited about eating. Brightly colored fruits, smiley face whole grain pancakes, are all ways to make healthy foods more fun.
Consider smoothies for breakfast.If you have a picky eater, then why not give them something to drink? A smoothie made with milk, protein powder, fruit, and even peanut butter can be sweet and delicious (and taste like a milkshake) but still include all of the nutrients your child needs.
Lead by example.Want your kids to eat a healthy breakfast? Set an example and eat a healthy breakfast yourself!
If you have questions about the best way to help your child eat a healthy breakfast, we can help. Just contact the professionals here at Continuum Pediatrics by calling 817-617-8600 to set up an appointment. We can help answer any questions that you may have about your child's diet and easy ways to help your little one maintain a better, healthier diet.