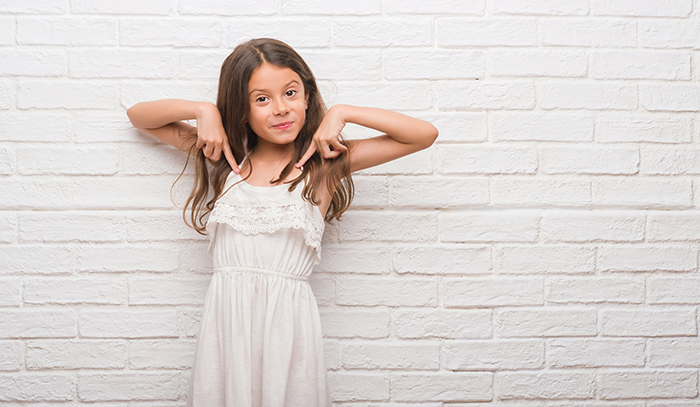 28 Mar

How to Help Your Child Develop a Healthy Sense of Self-Esteem

Any parent does the best they can to make sure that their children grow up to be strong, healthy, and successful individuals, with a good head on their shoulders and a great sense of self-worth. However, in today's society, one of the biggest challenges that many new parents face has to do with making sure their children have a strong sense of self-esteem.

This can be harder to develop than it seems. Bullying and body image issues are at an all-time high among young people and it can be difficult for even the most stable and well-adjusted of kids to have a strong sense of self-esteem. As a parent, it is important that you do what you can to nurture your child in the right direction and to help them develop their own sense of self-esteem.

You can't force your child to feel a certain way, they have to feel it for themselves.

Simply put, your child's self-esteem is the way that he or she feels about themselves and their ability to achieve things that are important to them.

There are a few key characteristics that will help make up a healthy sense of self-esteem in any child.
A sense of security- This means a child feeling secure about themselves and their future.
A sense of purpose- Every child should have goals in their life that gives them a sense of purpose and direction—and something to channel their energy towards.
A sense of belonging- It is so important for kids to feel accepted and loved by others. This starts with feeling like they belong with their family—and extends to friends, schoolmates and members of their sports teams or social groups. A lack of acceptance of group identity can have a serious impact on a child's self-esteem and cause them to feel rejected or lonely.
A sense of responsibility- Children will have a higher sense of self-worth if they have something they are responsible for and are able to see for themselves what they are capable of doing.
A sense of encouragement and support. It is important for your child to make little achievements on their own in order to develop a better sense of self-esteem. However, they also need to receive encouragement and support for their efforts, so they feel validated.
Keep these tips in mind as you work to make sure your child develops a strong, healthy sense of self-esteem. Of course, if you have any additional questions, give Continuum Pediatrics a call right away to schedule an appointment. You can call our office directly at 817-617-8600 to schedule an appointment today.