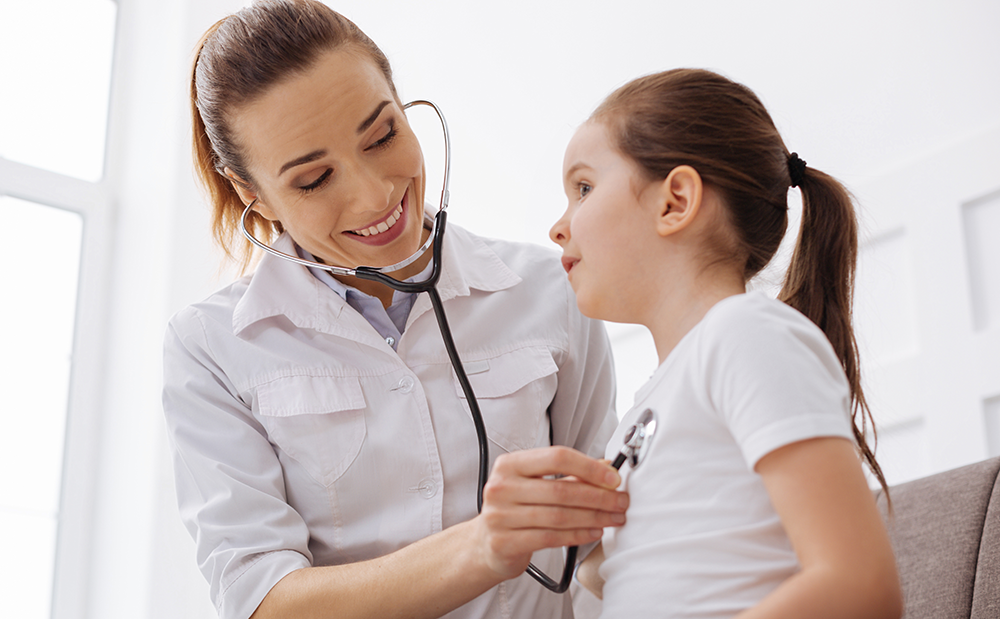 15 Feb

When Are My Child's Symptoms Severe Enough For a Doctor's Visit?

As a parent, there is nothing more unsettling than seeing your child with symptoms of an illness.

When your child doesn't look or feel quite right, it can be easy to panic. After all, every parent wants their child to be healthy and happy. However, as a parent, how do you know when your child's symptoms are mild enough for you to treat at home with rest and fluids—or when it is time to make an appointment with your doctor?

It cannot always be easy to make this determination on your own. While some cases are pretty obvious, others can bring about more questions. While most parents know a stuffy nose can typically be treated at home, what do you do when your child has a fever? How long do you wait? How high is too high?

What if they are getting sick to their stomach? Is one time enough for a call? Should you wait?

What if they can't keep any food down?

So many parents ask these questions every day, and unfortunately, there is no one "universal" answer that can help you determine exactly when you should and should not be taking your child to the doctor. However, here at Continuum Pediatrics, we proudly have a tool available that can help you decide on whether or not you should bring your child into the office.

By visiting https://continuumtx.com/symptom-checker/ , you can easily type in your child's symptoms and some basic information about what is going on, and we can give you an idea of whether or not you should make an appointment for your child. This symptom checker can give you a little ease of mind when it comes to your child and any symptoms they may be experiencing when they are at home or school.

We also recommend that our patients visit aap.org from the America Academy of Pediatrics for up to date, helpful information that is accurate, useful, and trusted by both parents and pediatricians.

However, remember that as a parent, your intuition is one of the best tools you have. So, even if the symptom checker says you can wait, if you are really worried something more serious may be going on—you can always make a same-day appointment with us here at Continuum Pediatrics.

No matter what health concerns you may have about your child, we are here to help. Just give us a call at 817-617-8600 to schedule an appointment with us, and we can get you in for an appointment.