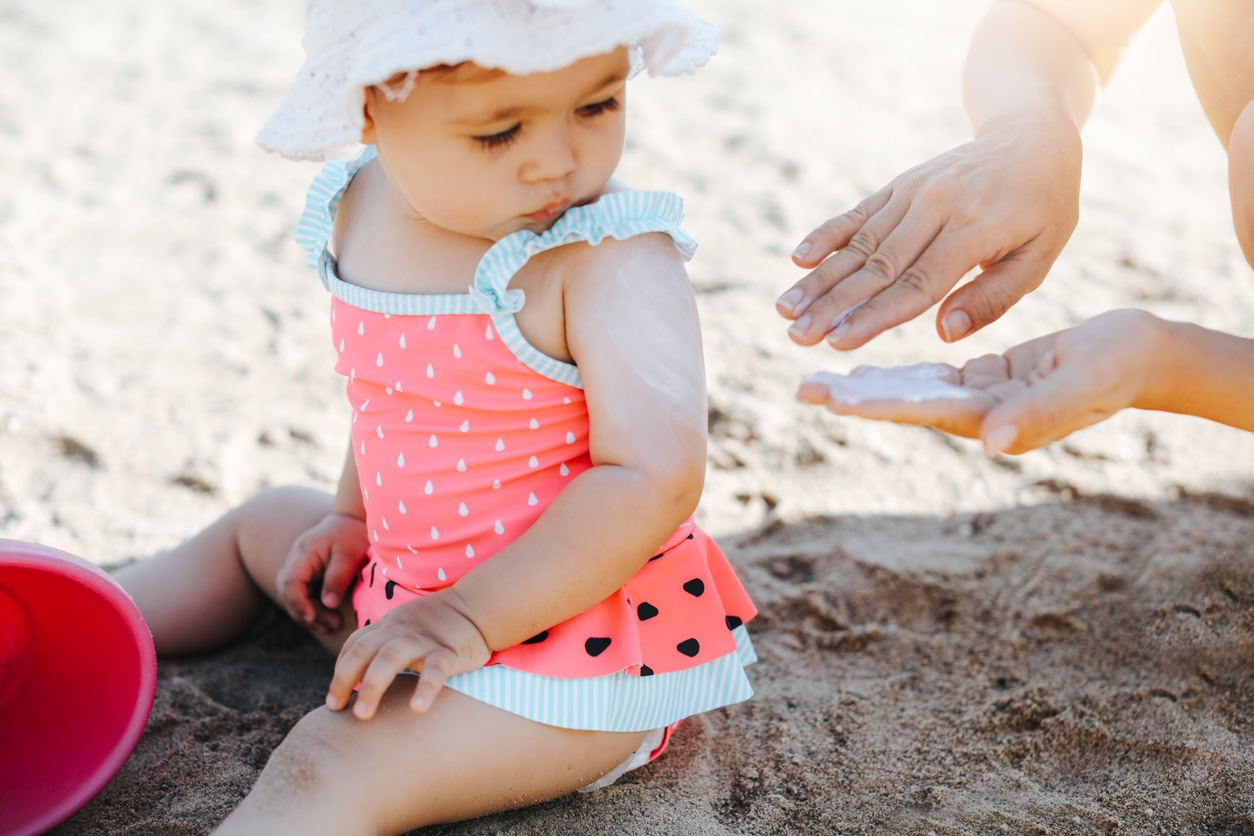 28 Jun

When Is it Safe For Baby to Wear Sunscreen?

All parents want to make sure they are keeping their babies safe and protected at all times. This is particularly true when it comes to keeping your baby protected from the sun. Your baby's skin is delicate, and can burn very easily if you aren't careful. But when is your child old enough to start slathering on the sunscreen?

By the age of 6 months, it is OK to start using sunscreen. If your baby is younger than 6 months, you should use some other form of sun protection to keep them safe. If you have a little one who is not old enough to wear sunscreen, you need to take additional steps in order to keep them protected from the sun.

Easy ways to keep babies under six month protected from the sun include:
Dressing them in protective clothing
Outfitting your baby in a hat with a brim and sunglasses
Making sure your baby doesn't get overheated while dressing them in layers
Putting your baby under an umbrella or tent
Once your baby reaches 6 months, it is recommended that you always put them in sunscreen when they are out in the sun. There are plenty of baby-specific sunscreens out there that are safe and gentle on the skin will still providing the necessary sun protection. This means finding a sunscreen that contains zinc oxide or titanium dioxide as it won't irritate your baby's skin and eyes.
You should always get a broad-spectrum sunscreen that has an SPF of at least 30. Once you do. Apply the sunscreen generously to your baby's exposed skin, making sure to gently, but effectively, rub the sunscreen in. You should always reapply sunscreen on a young baby every two hours when they are outdoors. If you baby is spending time in the water.
If you still have questions about sunscreen and your baby, or about keeping your baby protected from the sun, then contact the experts here at Continuum Pediatrics. We are here to help with all of your baby-related questions and to make sure your little one stays You can call our office directly at 817-617-8600 today for an appointment.