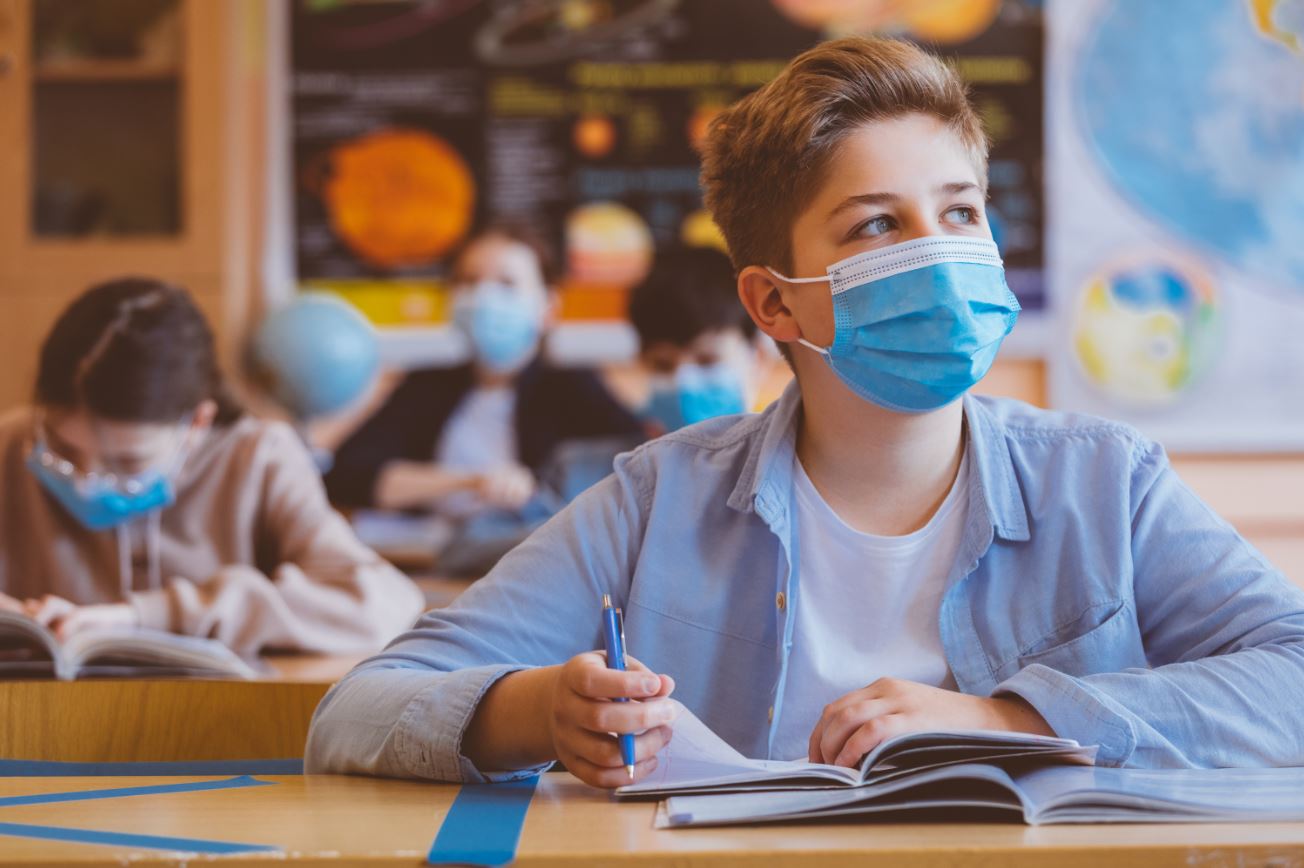 09 Aug

Keeping Your Kids Safe When They Go Back To School

If there's one thing parents and kids alike have learned during the recent COVID-19 pandemic, it is that you always have to be prepared for anything with this virus. As the Delta variant continues to run wild in the United States, and the new school year right around the corner, many parents have questions and concerns about sending their child back to school.

With schools starting up in the fall, and many children ineligible to get the COVID-19 vaccine yet, it is important to take extra steps to keep students as safe and healthy as possible when they get back into the classroom.

Stay Up to Date on COVID-19 Vaccines

While younger children are still not eligible for the current COVID-19 vaccine, all adults and children over the age of 12 are currently eligible for the shot. If your child is eligible they should be fully immunized for COVID-19 by the start of the school year.

If your child will become eligible during the school year, it is recommended that you get them vaccinated as soon as you are able.

Face Masks

By now, many children have already become accustomed to wearing face masks, and while they may not be every kid's favorite thing to wear, they do provide a valuable line of defense against COVID-19. New studies suggest that even those who are vaccinated may be able to spread the virus, so face masks are important for all children.

Before sending your child off to school, make sure that they have a properly-fitting mask and that they know how to secure their mask properly for a tight but comfortable fit.

Talk to Your Schools

Most schools are already working diligently to help keep classroom as safe as possible for teachers and students alike. Make sure that you are clear on the routines and precautions your child's school has in place. Most schools will have block schedules, social distancing, extra cleaning procedures in place and more.

To help you feel more confident in sending your child back to the classroom, make sure to follow up with your school about what they are doing to keep their students safe.

Testing and Exposure

Parents should also be doing their best to do their part when it comes to stopping the spread of COVID-19. Remember, children are less likely than adults to have symptoms and severe illness from COVID-19. However, that doesn't mean that they don't have it. If your child has been exposed to someone with COVID-19 or if they are showing symptoms, it is important to get them tested right away.

If your child does test positive, it is important to follow all quarantining protocols until it is safe for your child to return to school. You should also notify your school right away so they can continue to do their part to keep kids safe.

If you have any other questions about COVID-19 safety or precautions you can take this school year, do not hesitate to make an appointment with the experts here at Continuum Pediatrics. You can call our office directly at 817-617-8600. It is our passion and purpose to help kids stay safe and healthy during these unprecedented times.