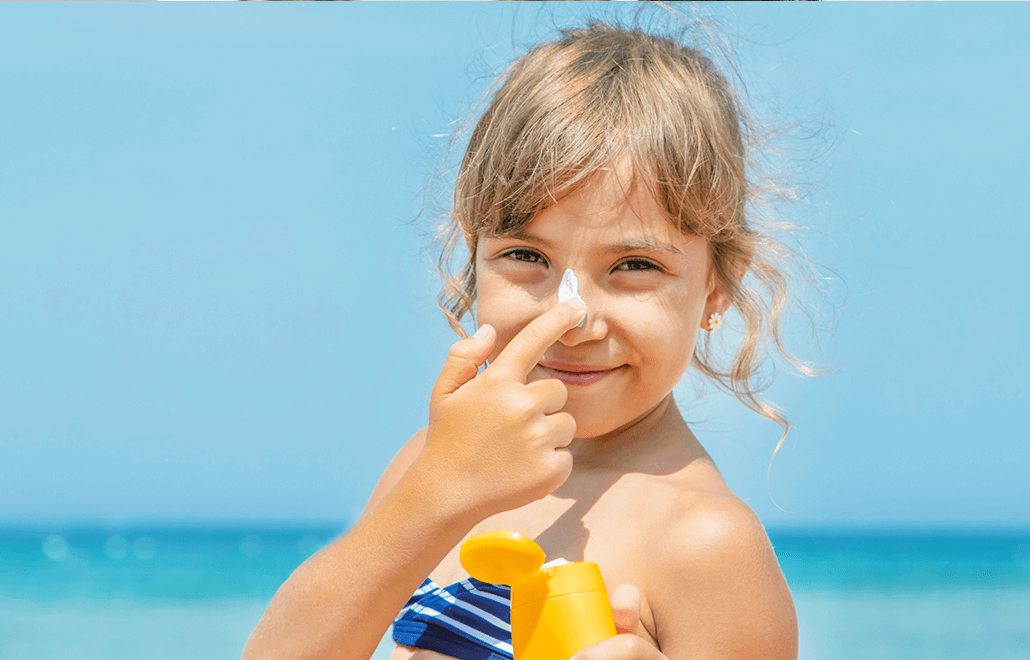 04 May

Tips For Applying Sunscreen to Children

With summer right around the corner, and parents eager to get these kids outdoors to soak up the sun—it means it is time to get out the sunscreen. As most parents know, kids' sensitive skin can burn quite easily in the sun, even when it doesn't seem like a particularly sunny day. It is so important to make sure that kids are always wearing sunscreen when they're out in the sun, even if they aren't at the beach or the pool.

And if parents aren't careful, they can accidentally put their kids in a precarious position. If you want to make sure that you are keeping your kids safe, healthy, and protected from the sun, here are a few tips to keep in mind when applying sunscreen to little ones.

Tip: Look for Kid-Friendly Sunscreens

Before you start applying sunscreens, make sure that you have the right product. Mineral sunscreens with active ingredients like zinc oxide are great for children with sensitive skins. You should never use sunscreens with PABA on your children. It can cause skin allergies.

Tip: Apply Generously

Make sure that you are using enough sunscreen and applying a generous, thick layer on the skin. Expert dermatologists recommend using one ounce (about a shot glass worth) of sunscreen to cover exposed areas of the body.

Don't forget about applying a substantial layer of sunscreen to areas like the ears, top of the hands and feet, and behind the neck. You should also put sunscreen underneath bathing suit straps in case they move. You should also put an SPF lip balm on your children as well.

Tip: Pick the Right Application

Sunscreens come in a number of different formulas, including creams, sprays, sticks, and gels. In order to make sure that your child is getting the right protection, you need to choose the right formula for the right situation. Creams are best for dry skin areas, and gel sunscreens are better for areas with hair, like the head and scalp. Stick sunscreen can be good for the face and delicate areas near the eyes and ears.

We don't recommend using sunscreen sprays, which can make it difficult to know if you've applied enough or applied evenly.

Tip: Apply Ahead of Time

For the best results possible, make sure that you apply sunscreen whenever your kids are in the sun and apply it 15 to 30 minutes before kids go outside. If your child will be anywhere near water, swimming, or in the sprinkler, make sure to use a water-resistant sunscreen. And remember—water reflects and intensifies the sun's rays!

Tip: Don' Forget to Reapply

Your first application shouldn't be your only application during the day. Make sure that you reapply sunscreen about every two hours, even if the bottle says it lasts longer. You should also reapply sunscreen after your child is sweating or swimming. Waterproof sunscreen should be reapplied every 80 minutes.

Here at Continuum Pediatrics, we understand that parents have a lot of questions about sun protection for kids and we are always here to answer any questions that you have. We want all little ones to be able to enjoy some fun in the sun without worrying about burns. Serious sunburns can be very painful and detrimental to children, which is why we want to keep little ones as safe as possible. If you have a question about your child's sun protection, give our office a call. You can schedule an appointment by contacting us directly at 817-617-8600.