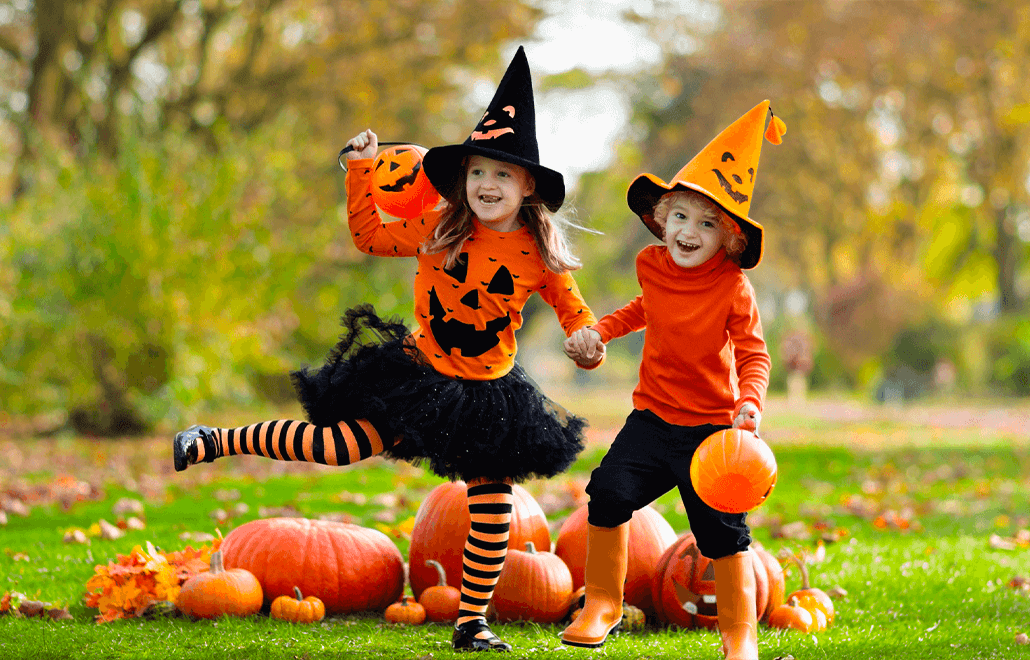 11 Oct

Trick-or-Treating Safety Tips: Ensuring a Spooktacular and Safe Halloween

Halloween, with its costumes, candies, and creativity, is a beloved holiday for children and families alike. As kids excitedly don their spooky attire and embark on the quest for treats, it's crucial to keep safety a top priority. At Continuum Pediatrics, we understand the importance of a safe and enjoyable Halloween. In this blog post, we'll share some valuable trick-or-treating safety tips to ensure a spooktacular and secure Halloween for your little ones.

1. Plan Ahead:

The key to a successful trick-or-treating adventure is planning. Before heading out, establish a route and a set timeframe for your trick-or-treating expedition. Stick to well-lit areas and familiar neighborhoods whenever possible. If your children are old enough to go with friends, ensure they know the route and agree on a meeting point.

2. Costume Safety:

Costumes are the heart of Halloween, but they should also prioritize safety. Here's how: Opt for brightly colored costumes or add reflective tape to dark outfits to enhance visibility.

Ensure costumes fit well to prevent tripping or falling. Use non-toxic makeup or face paint instead of masks that can obstruct vision. Choose comfortable footwear for walking.

3. Accessorize Wisely:

Accessories such as swords, wands, and props should be made of soft, flexible materials to avoid injury during play. Ensure any items your child carries do not have sharp edges or points.

4. Supervise Young Children:

For younger children, adult supervision is essential. Hold their hands when crossing streets and help them navigate uneven sidewalks or steps. Carry a flashlight or glow sticks to increase visibility in the dark.

5. Check Treats Thoroughly:

Inspect all treats before allowing your child to eat them. Discard any open or unwrapped items, as well as homemade treats from unknown sources. Be mindful of food allergies and dietary restrictions.

6. Road Safety:

When crossing streets, always use crosswalks and obey traffic signals. Teach your children to look both ways and make eye contact with drivers before crossing. Avoid walking between parked cars, and remind kids to be cautious around driveways.

7. Stranger Danger:

Emphasize the importance of not approaching unfamiliar houses or strangers, even if they offer treats. Teach your child to stay with their group and never enter a stranger's home.

8. Know Emergency Contacts:

Ensure your child knows their name, address, and phone number in case you get separated. Consider providing them with a wristband or a card with this information.

9. Be Mindful of Allergies:

If your child has food allergies, be vigilant about checking labels and teaching them not to accept treats that may contain allergens. Carry allergy medications if necessary.

10. Home Safety:

If you're welcoming trick-or-treaters to your home, ensure your property is well-lit and free of hazards like cords, decorations, or obstacles that could cause trips or falls.

Halloween is a time for fun and imagination, but safety should always come first. By following these trick-or-treating safety tips and maintaining open communication with your children, you can ensure a Halloween filled with spooky delights and lasting memories. At Continuum Pediatrics, we wish you and your family a happy and safe Halloween!