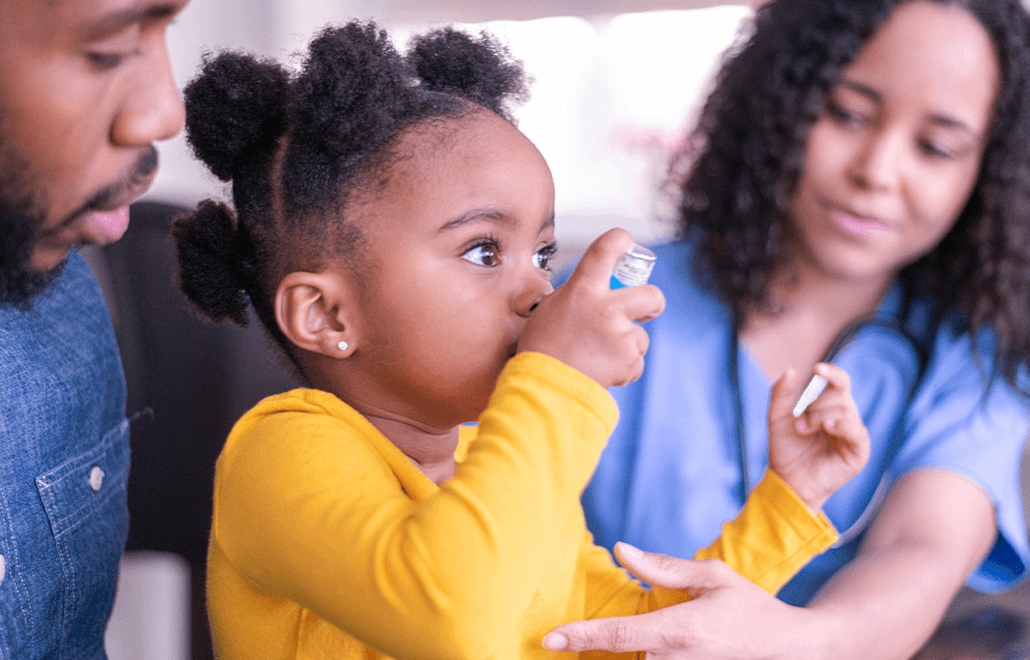 30 Dec

Signs and Symptoms of Asthma in Children

Childhood asthma is an unfortunately common lung disease that impacts millions of children from all over the world. Also known as pediatric asthma, this condition causes your child's lungs and airways to get inflamed when they have a cold or are around things like pollen.
When this happens, it can be difficult for your child to sleep or perform everyday activities. It can also make things like sports, gym class, running and playing very difficult. In some severe situations, an asthma attack can result in a trip to the hospital.
There are medications, inhalers, and treatment options that can help children with asthma live their best life. However, the first and most important step in helping your child with asthma is to diagnose the condition. Here are some of the signs and symptoms of asthma in children that every parent should be aware of.
A persistent cough that doesn't go away and isn't accompanied by other symptoms such as fever or runny nose.
Excessive coughing or trouble breathing during play of exercise.
Frequent bouts of rapid breathing or issues with rapid breathing during everyday activities.
Coughing spells while laughing, sleeping, or when your child is out in cold air.
Unexplained loss of energy during play, or kids needing to stop and catch their breath during normal activities.
Persistent cough that gets worse during viral infections.
Trouble sleeping because of breathing or coughing issues.
Chest pain or tightness.
Wheezing or whistling sounds when trying to breathe.
Shortness of breath and feelings of fatigue.
Grunting or trouble eating in infants.
Retractions or seesaw motions in the chest.
If you notice any of these conditions, you should let your child's pediatrician know right away. If your child ever has a severe asthma attack and struggles greatly to breathe, you should seek medical attention right away. Some of the signs of severe asthma attacks in kids include: severe coughing or wheezing, using stomach muscles to breathe, issues walking or talking, fast heartbeat, sweating more than normal, blue lips or fingernails.
Asthma is a very serious, but very manageable condition that impacts many children today. In order to make sure your child can continue to do the things they love while having asthma, you need help from a professional pediatrician. Just call 817-617-8600 to make an appointment with one of our doctors for a diagnosis and options for treating your child's condition in a safe and effective manner.