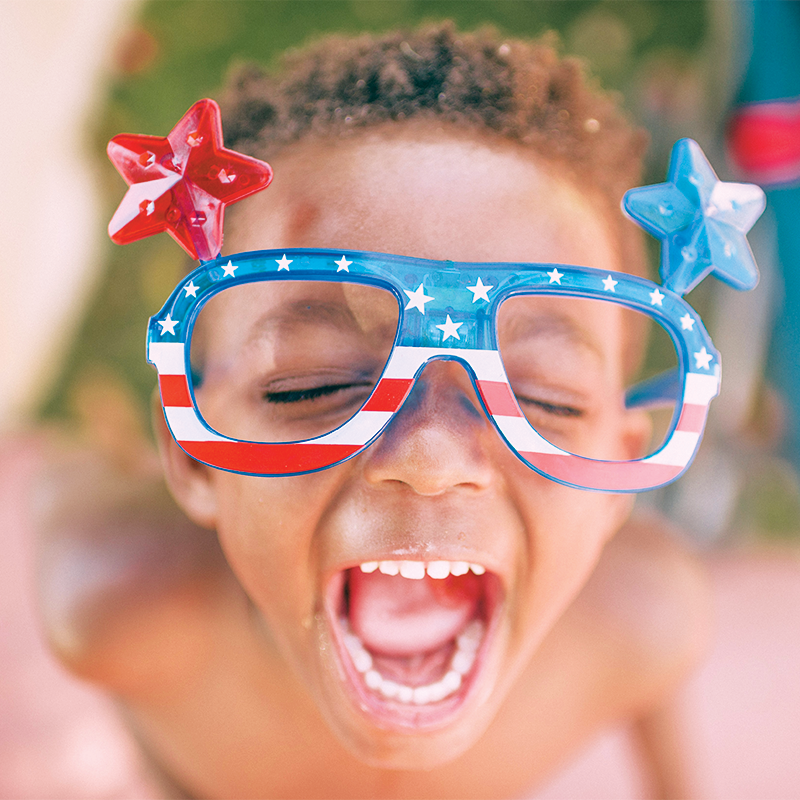 26 May

Your Child's Summer Fun Safety Guide

Summer is here, which for many young kids means spending more time riding bikes, splashing in the pool, or any number of outdoor activities. However, there are still a few health risks that can come with spending more time outside.

Here are a few of our favorite summer safety tips that every family should know when the warmer weather rolls around.
Spend Some Time Outside…Safely
Going out and getting some sun during the summer can do the body a lot of good. The essential nutrient Vitamin D, which is naturally produced when in the sun, helps promote calcium absorption, leading to strong bones and teeth. Your child may also need some extra fresh air after months of online schooling.
Unfortunately, while the sun is good for you in some ways, UV rays from the sun are the number one cause of skin cancer. And we all know there is never a wrong time to start preventing harmful conditions such as this by using a sun protectant each day.
But with so many options out there, how do you choose the right sunscreen for your child?
Look for "broad-spectrum" protection. This means the product will protect from UVA and UVB rays.
Pay attention to the expiration date. Sunscreen can and does expire.
Remember that a product that is "water-resistant" is not the same as "waterproof." Unfortunately, no sunscreens are completely water or sweat-proof, but most brands carry options specifically for being in the water or participating in sports. The bottle may also tell you how often you need to apply after sweating or swimming—typically, this is between 40 to 80 minutes, so make sure to reapply often.
Always choose a sunscreen product with at least 30 SPF (sun protection factor). While no sunscreen can protect you completely, this is an excellent foundation to start with.
Not sure if a sunscreen on the grocery store shelf is safe for your child? Look for the ones with "kids" or "baby" on the bottle! It is also a safe bet to go for one that doesn't contain any fragrance, as this can irritate the sensitive skin of a baby or young child.
Although sunscreen is one of the most important aspects of sun safety, you also want to make sure that you are helping your kids avoid dangerous side effects of the summer heat. Drinking plenty of water, frequent breaks, and wearing light and loose clothing will help that outside playtime last a lot longer and be safer. Don't forget to keep an eye out for symptoms of heat exhaustion and heat stroke, and if your child starts to experience any of these, contact your doctor immediately.
Bug Bites and Your Health
If it's warm enough to get sunburned, it might be warm enough to get bug bites, which means being mindful of these creepy critters should be on your summer safety list. Wearing appropriate clothing and using an insect repellent is an excellent place to start when heading outside for any amount of time. If you're a fan of traditional insect repellants, make sure to use a product that contains between 20-30% DEET to protect against ticks, mosquitoes, and other bugs. If you prefer a more natural alternative, many stores carry DEET-free options containing picaridin or oil of lemon, eucalyptus, or citronella.
You should also pay attention to the CDC Travel Health Notices, so you can stay informed about any outbreaks that may be putting your family at risk for dangerous bug bites.
If you or your child happen to get a painful bug bite, you may opt to use an over-the-counter medicine or pain killer to help alleviate some of the pain and swelling. However, you may also prefer to use ice packs for itching, swelling, and redness. If you have any serious symptoms like rash, body aches, or fever, make sure to contact your doctor for questions or further examination.
Splish Splash – Safe Swimming Tips
If you are a parent to one of those kids who love swimming and being around water, you may already be familiar with water safety tips, but just in case, we have a few recommendations for you.
A simple way to ensure the safety of your child in the water is to make sure they are supervised at all times. Whether this is by you being nearby with eyes on them or them being accompanied in the water by an adult, this is always the first step in safe swims. You may also want to keep your child at arm's reach as an extra precaution.
If your child can't or is not old enough to swim without the use of an adult or flotation device, it may be safer for them to use a life jacket at all times.
Practice water safety with your kids and establish rules against dunking, splashing, running, or any horseplay around bodies of water.
You can view more advice on water safety here.
If you have any questions about anything from sunburns to allergic reactions or any concerns in between, contact us here at Continuum Pediatrics for an appointment. Our medical professionals will help ensure that all of your questions are answered and that you are staying as healthy and as safe as possible all summer long. You can call us directly for an appointment at 817-617-8600.