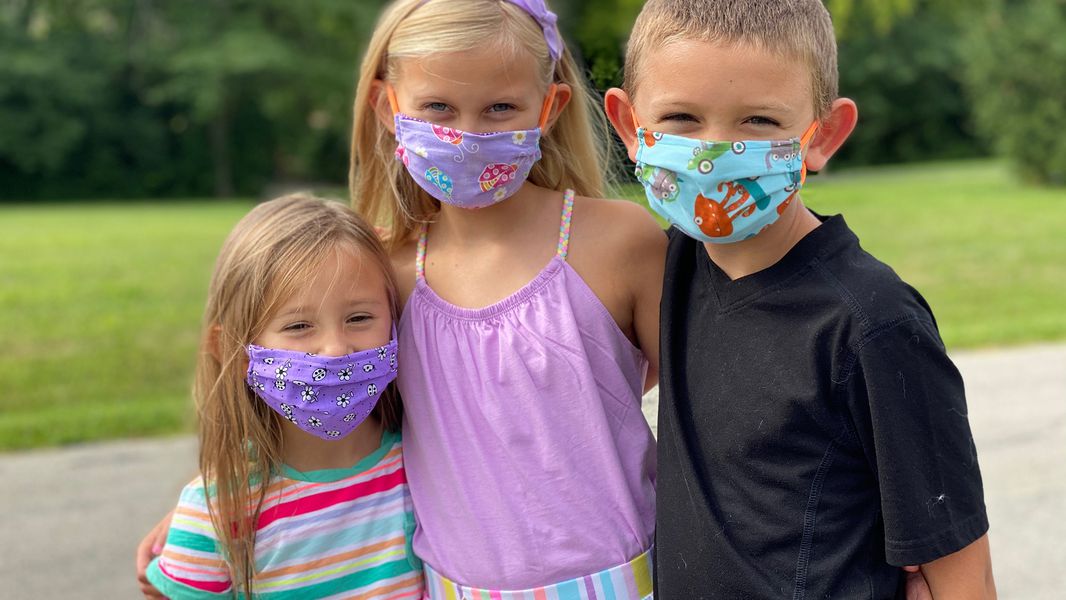 18 Jan

Masks or Cloth Face Covers for Children?

Ever since the Covid-19 outbreak first hit, parents have had a number of questions about the impact that this virus could have on their children. While parents should always ask their pediatrician about any questions they have related to the prevention of and treatment for Coronavirus, one of the simplest and most important things parents can start doing right away is to make sure their child is wearing a proper face covering.

There are a lot of questions right now, particularly about children and masks, and we are happy to help parents make the right decision for their child.

Should Children Be Wearing Face Coverings At All?

Yes. All children over the age of two should be wearing a face covering when they are out in public. This includes a majority of children with special health conditions. Of course, there are always exception to this rule, and they should be discussed with your child's primary health care provider.

However, children under the age of two years old should not be wearing a face covering when out in public because of the potential suffocation risk. No child should ever wear a facial covering while sleeping or unconscious, or when they are not in a position remove the facial covering themselves if they can't breathe.

Which Type of Face Covering is Best?

Should your child wear a cloth face covering, or a mask?

Homemade or purchased cloth face coverings are fine for most people to wear. If you have a cloth face covering with multiple layers of fabric, this is perfectly acceptable for most children. Many parents find that the pleated face coverings with elastic work best for kids.

Due to the limited supply of professional-grade masks, products such as the N-95 should be reserved for medical professionals on the front lines and those who have an increased risk of exposure.

When selecting a mask for your child, the right fit is particularly important. For smaller children, most adult cloth face coverings will be too large. Even the 5 x 10 inch "child-size" masks may be too big for smaller children, so make sure that you test out the size and fit, and adjust the mask as-needed at home, before your child goes out in public.

Keeping Your Child Safe With the Proper Face Covering

Remember, when children are properly wearing a facial covering, they are protecting themselves and others from the spread of COVID-19. A face mask will reduce the chance of transmitting the virus through respiratory droplets and provide an essential barrier for your children.

The face covering should always stay securely over your child's nose and mouth and fit snugly and comfortably against the sides of their face and be held with ties or ear loops. Even with a mask on, children should work to maintain 6 feet of distance from others.

Taking this extra step can make all of the difference not only in the health of your child but in your community as well. If you have questions about your child and coronavirus, contact our team here at Continuum Pediatrics for an appointment. You can call our office directly at 817-617-8650 to make an appointment.