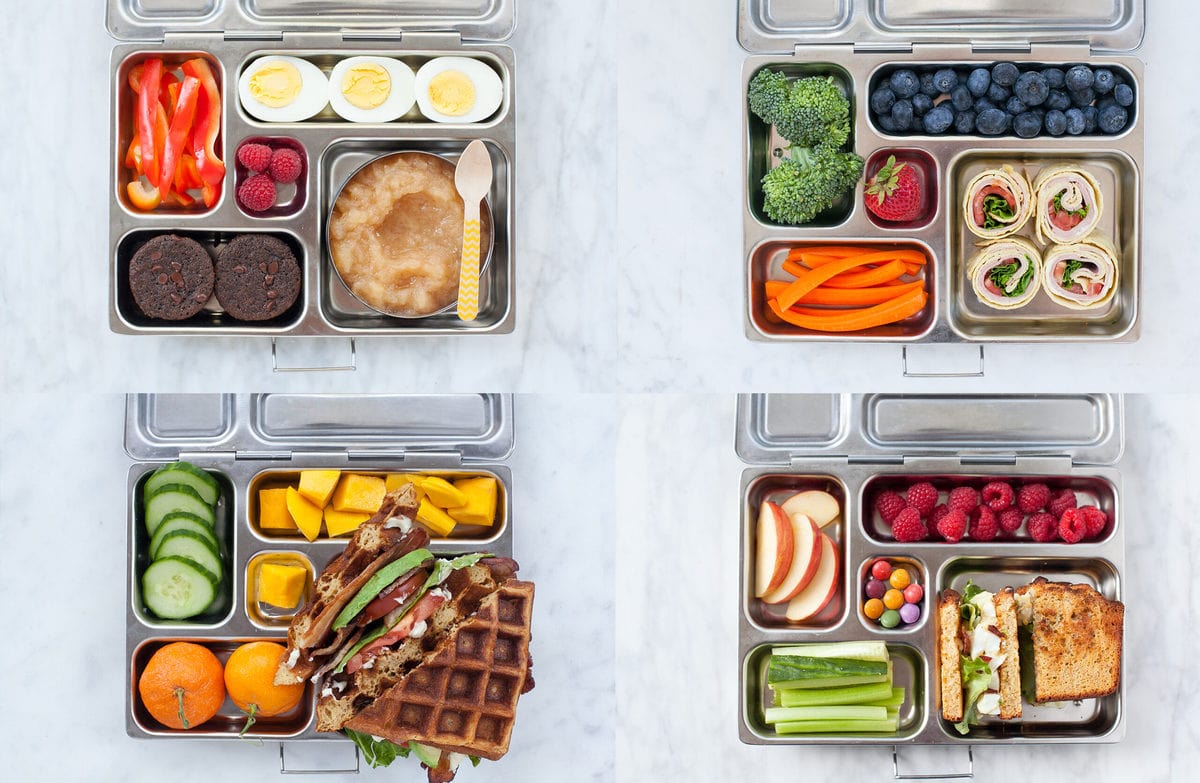 09 Aug

Healthy Lunch Tips for Back To School

There are so many kids, from all over the country, who are gearing up to go back to school—many of whom haven't been back in the classroom in over a year. This is going to be a big transition for both kids and parents, and parents must be ready to send their kids back to school in the healthiest way possible. This includes making sure that kids have healthy lunches packed.

It can be difficult to transition back into packing lunches for kids, especially after summer and a year of distance learning, but these tips will help kids and parents get back on the right track so that students can enjoy healthy and delicious lunches when they are safely back at school.

Think About Energy

Lunch is not only a break in the day for kids to step out of the classroom, but it is a time for them to eat and reenergize so they are ready to take on the afternoon. The right lunch is not only something that your kids will want to eat during the day but one that will help them power through the rest of their classes.

Try packing a lunch that is filled with fruits and vegetables, and lean proteins like turkey or chicken. Whole wheat grains are another great energy source. Low-fat dairy options like yogurt and cottage cheese are great as well.

Convenience

Your kids don't have a lot of time to sit down and eat a multi-course meal at lunch. Most kids are going to want to spend more time chatting with their friends while they casually snack. This is why your child's lunch should not only be delicious and nutritious, but convenient as well.

Think about using resealable containers and baggies to store fruits and veggies like baby carrots, orange slices, or cucumbers. You can also put small containers of applesauce or yogurt in their lunch bag for easy eating. Of course, pre-cut sandwiches on whole-grain bread are also a great option.

Keeping Food Safe

One thing that parents sometimes forget when packing their kid's lunches is safety. If you are packing cold items, it is important to keep those items cold and fresh so you don't have to worry about soiling or mold.

After you pack your child's cold lunch, keep the lunch cold in the refrigerator until your child is ready to head out the door. Make sure that you are packing your child's lunch in a cooler back with ice backs in it, so their food stays fresh and safe.

Packing warm items like hot soup? Invest in a quality thermos to keep it piping hot by lunchtime.

Of course, on top of all of this, you need to make sure that you are packing something that your kids will want to eat. Without parents there to supervise, the last thing you want is your healthy, prepared lunch to end up in the trash.

If you have any other questions about healthy lunch tips or healthy diets for your children, contact the doctors here at Continuum Pediatrics today. You can call our office directly at 817-617-8600 to make an appointment. We are passionate about keeping your kids as healthy as possible, especially when they head back to the classroom this fall.